Workouts are BETTER when you workout with us. Our dynamic classes are designed for everyone – from the gym newcomer to the more advanced. Choose from 90+ classes offered every week at our four locations and experience what a KICK-ASS workout, MOTIVATING coaches and SUPPORTIVE community can do for YOU!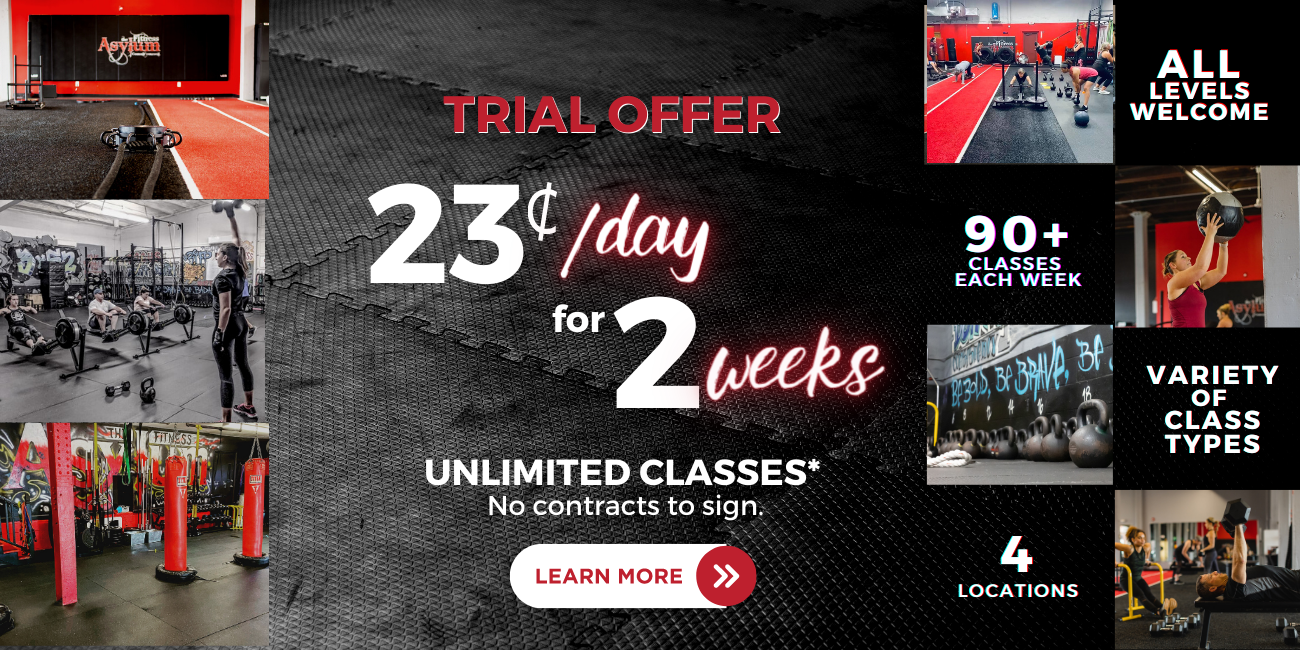 The time to make a change is NOW! And for LESS THAN A QUARTER EACH DAY, you get 2 weeks of  UNLIMITED access to our regular schedule across all four locations to see how The Fitness Asylum can help you change your life! This includes all bootcamp, L.I.F.T., RIPPED, and METCON30 classes.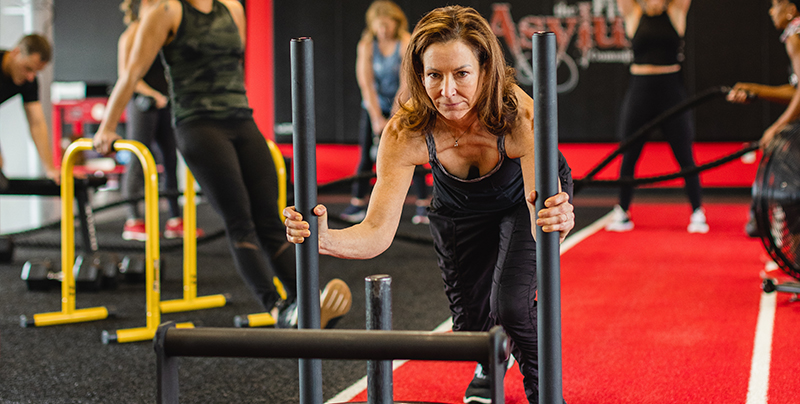 Build muscle, lose fat, and have fun doing it. Bootcamp classes utilize a variety of formats to deliver a dynamic 40-45 minute workout using dumbbell, kettlebell, bodyweight and cardio exercises at different stations.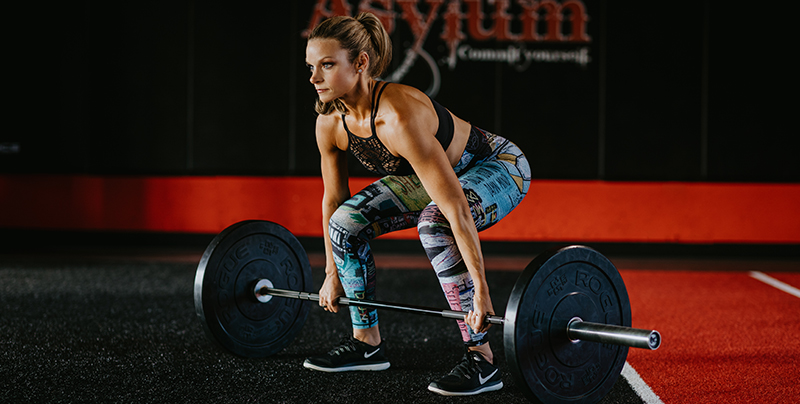 Challenge yourself with four, six and eight-week specialty classes tailored to specific muscle groups and workout styles. These signature classes have been designed for The Fitness Asylum only and you won't find a workout like this anywhere else!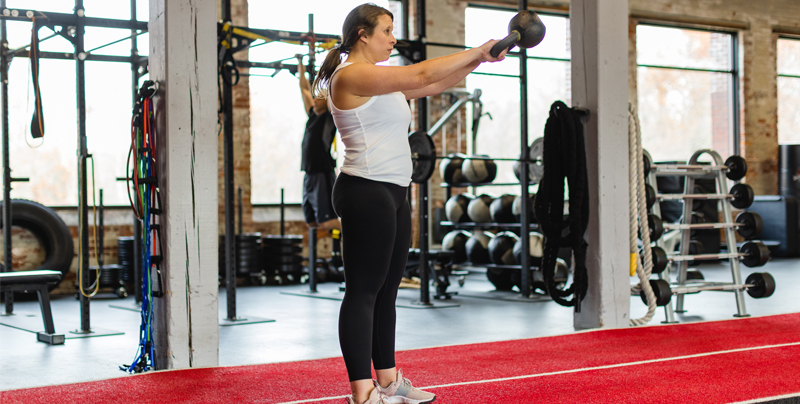 Hyper-focused on achieving a goal, proper form and building confidence with specific equipment. Our Kettlebell Clinic delivers improved form and a better understanding of this powerful tool. Get comfortable with barbell basics in our Barbell Clinic. If the unassisted pull-up is your goal this year (or ever), then our Pull-up Clinic is for you.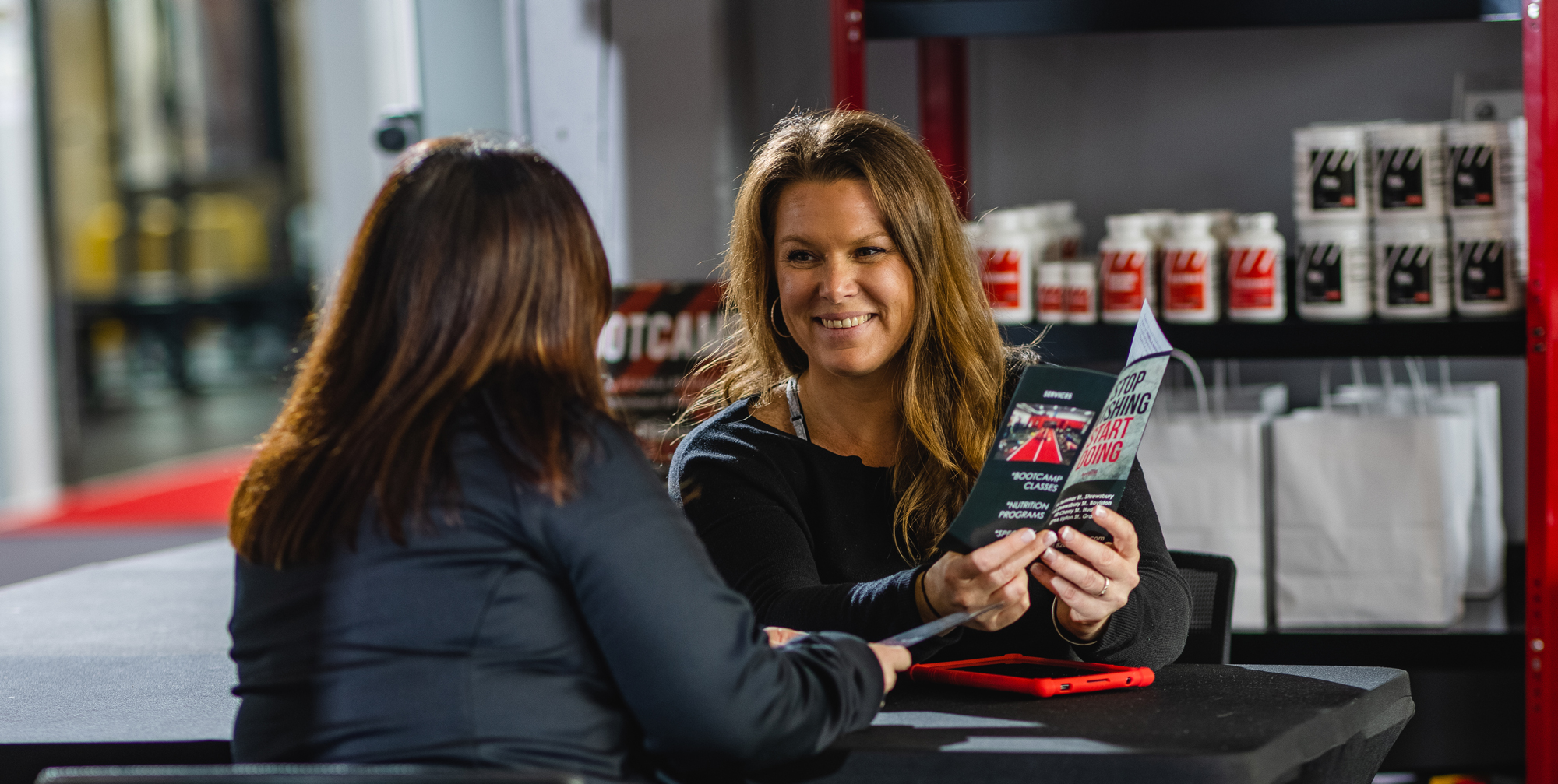 We offer a variety of membership types for both adults and youth. From class passes to monthly and annual memberships we have an option for everyone.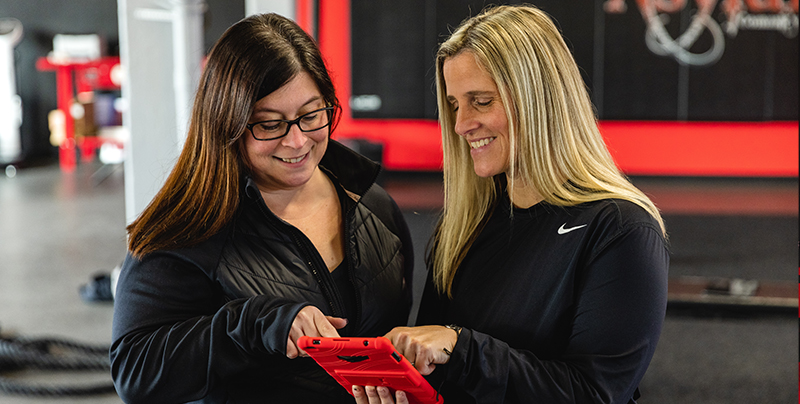 Find hundreds of class options each week, at any of our four locations – Boylston, Hudson, Shrewsbury, and Grafton – and book online or in our easy-to-use app.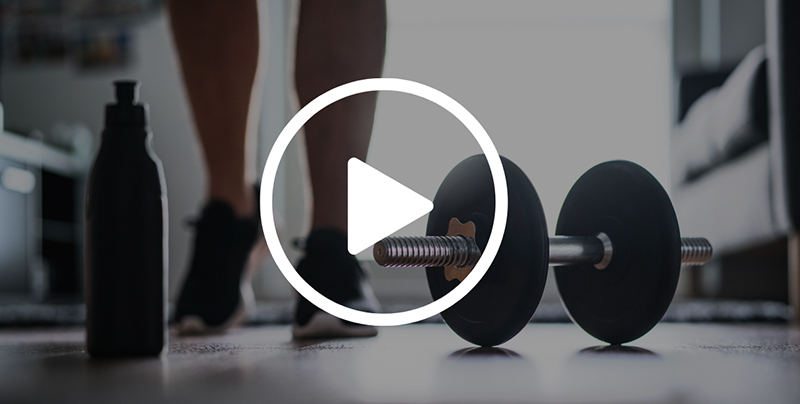 Discover workouts that you can do anytime, anywhere, as often as you'd like! Each class is taught by our team of fabulous instructors and are designed to give you the best workout for your body.
Late Cancel & No Show Fees
We understand that your schedule changes, and you may need to cancel a class. You can log-in to your MindBody Online profile at any time to cancel a class. Cancellations made within THREE HOURS of a class start time will be charged a $10.00 late cancel fee to the default debit/credit card listed in your account. EARLY RISER (5:30a) classes have an EIGHT HOUR late cancellation policy.
If you do not show up for a class you have reserved a spot in, you will be charged a $25.00 no show fee to the default debit/credit card listed in your account.
How early can I sign-up for a class?
You can sign-up for bootcamp, L.I.F.T., and METCON30 classes one week in advance. 
When you purchase a specialty class, you are automatically signed up for each week of the session. 
How does the waitlist work?
When a bootcamp, L.I.F.T., or METCON30 class is at capacity, a waitlist automatically opens for the class. You can put yourself on the waitlist, and be automatically added to the class as space becomes available. 
Note: You will NOT be added to the waitlist for a class within one hour of the class start time. This policy is in place to ensure you have enough time to prepare to come to class, and avoid unnecessary late cancel and no show fees. 
You can, at any time, remove yourself from the waitlist the same way you remove yourself from any other class. You can also add yourself back in. 
Can I cancel or pause my membership?
A 30-day written notice is required for cancellations, and is subject to contract terms. Memberships can only be paused with a medical note from your physician, or for military leave. 
For complete details about membership terms and conditions, or other questions, please contact catherine@fitness-asylum.com 
I have a question not listed here. Whom can I contact?
Do I need to sign a waiver or any other forms?
Yes, prior to attending your first class with us you will be asked to review and sign both our waiver, as well as our non-disclosure agreement. 
Already signed up and haven't received a link to these forms? You can access and complete them by clicking here.
Want to know when new classes are enrolling, we launch new programs, and just receive general fitness and wellness tips? Sign-up for The Fitness Asylum Insider. We promise we won't bombard your inbox!