INTRO OFFER
Where can you pay $2 for 14 DAYS of AMAZING workouts across multiple locations? RIGHT HERE! Plus, get a comprehensive InBody Scan - FREE!
GET STARTED
$2 for a 2-Week Trial – no contracts to sign!
Get ready to fall in love with working out.
Start working on the healthier, fitter, stronger version of yourself at The Fitness Asylum. Get started with a 14-day trial of our amazing workouts – no contracts to sign! And, you can workout at any of our four locations across Central MA – Boylston, Grafton, Hudson, and Shrewsbury. PLUS, get a comprehensive InBody Scan – FREE – giving you the details of your muscle mass and other body composition metrics.
Yes, we are serious! We're inviting you to try any of  regularly scheduled classes, including our signature Bootcamp, L.I.F.T., RIPPED, and METCON30 classes as many times as you want for two weeks. That's 14 chances to see what the fun-filled, dynamic workouts are all about!
Experience a workout like no other at The Fitness Asylum. Each challenging, fun class is different – from instructor to format, exercise selection, even the playlist. One thing they all have in common: a fun and effective set that pushes you and gets your body firing on all cylinders.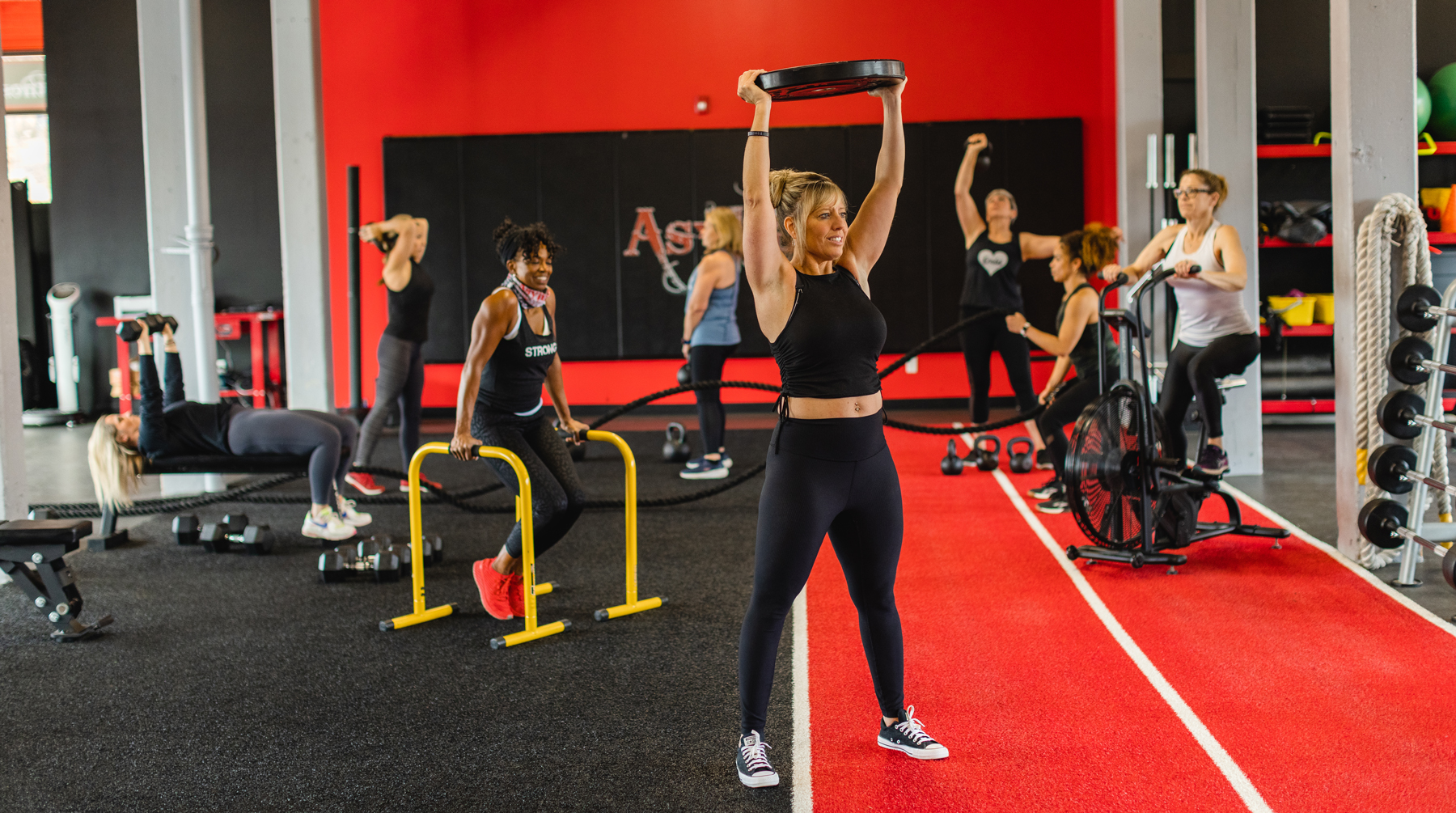 Our regular schedule includes Bootcamp, L.I.F.T., and RIPPED, each of which are hour-long classes, as well as METCON30. Each class includes a complete demo from our certified trainers, and a 40-45 minute complete set.
Not sure where to start? Our signature Bootcamp is a circuit-style class that will get you moving, using a variety of formats and exercises. 
What's L.I.F.T.? It is stands for Lower Intensity Full-body Training, and it is all of the weight-lifting action you want, without the straight-forward cardio exercises you may find in our other classes.
RIPPED is a signature class we added to the regular schedule in 2022. This 40-45 minute workout challenges you to work harder, even while lifting lighter, for more reps and more time. This quickly became a member-fave!
METCON30, a 30-minute, action-packed fat-burner, is also included in our regular schedule for those looking for a shorter workout without skimping on the sweat, or anyone who just wants to switch things up.
Choose different bootcamp classes, with all of our expert trainers, at any of our four locations – Boylston, Hudson, Shrewsbury, and Grafton. In two weeks, you'll know why this community is packed with motivated, supportive, FUN people of ALL LEVELS and ages.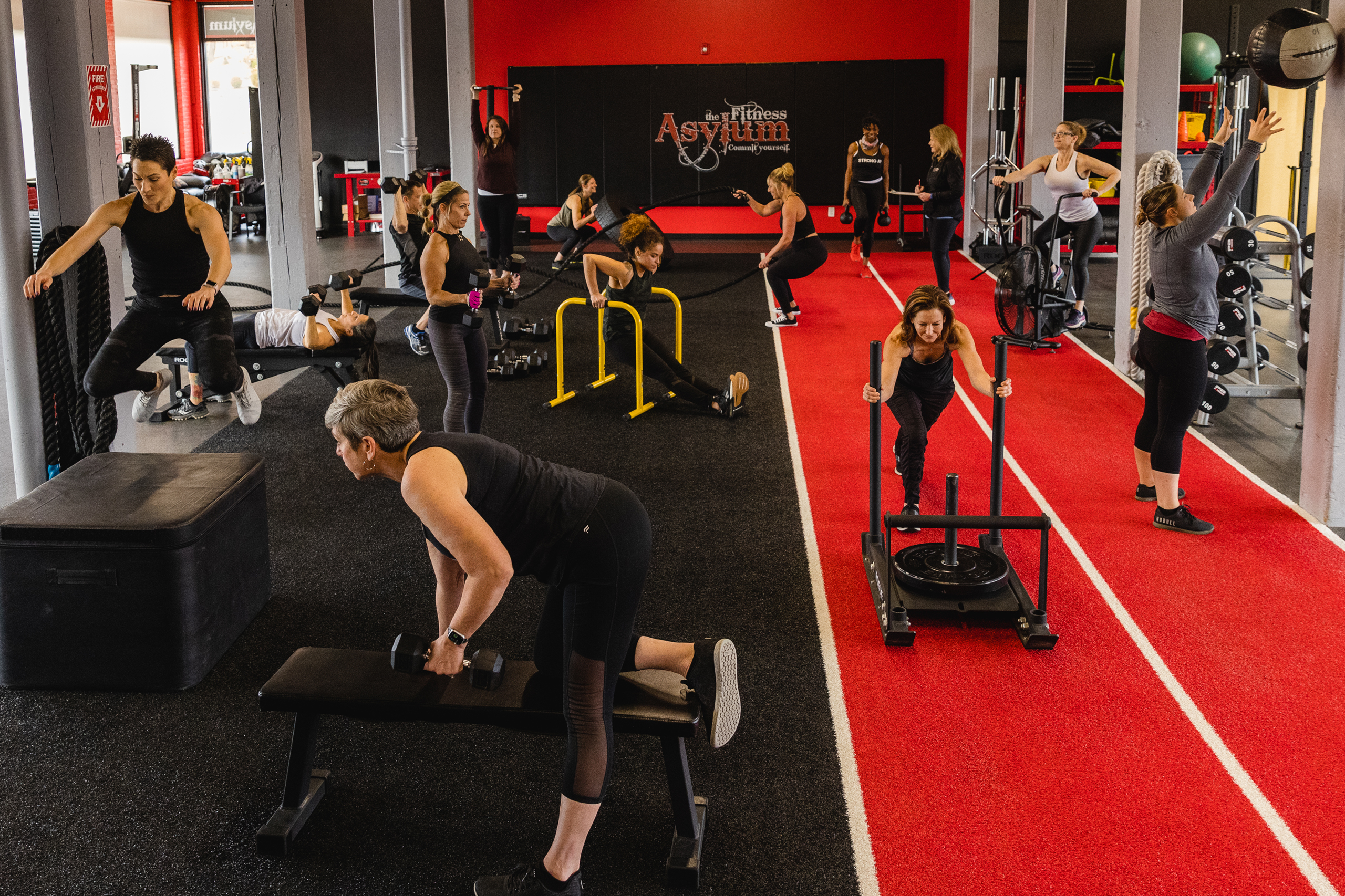 No contracts to sign. No long-term commitments. Of course, you'll want to commit once you've experienced The Fitness Asylum workouts for yourself.
Everyone has a day one, make your day one with us! You won't regret it.
MindBody Online account sign-up required (no charge). Offer valid for new, local clients only. Trial period of 14 days begins at time of purchase. Non-refundable, non-transferrable. Trial excludes specialty classes. InBody Scan must be redeemed within the 14 day trial period, at our Hudson location, and is not transferrable or redeemable for credit.
STAY IN THE KNOW!
Join our mailing list for updates on classes, notifications on sales, and helpful health and fitness tips.